Baracoa – the oldest city of Cuba invites you to a charming stroll.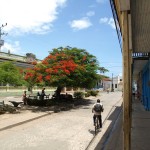 Begin your expedition at Hotel El Castillo (one of the three fortifications built by the Spanish), Baracoa's nicest hotel.
You will be rewarded by a sensational panoramic sight over the city, the bay, the sea, and the landscape-dominating mountain "El Yunque".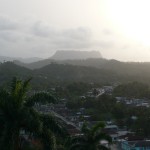 Visit the museums and the church "Catedral Nuestra Señora de la Asunción", in which are the remains of the original cross that Christopher Columbus left.
Get to know old traditions and listen to the story of the Indian chief Hatuey in "Parque de la Independencia".
A few steps further the Cuban sounds of the Son and the Samba will tempt you to linger in or in front of "Casa de la Trova".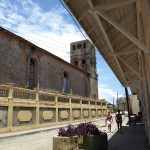 Then stroll through the center of Baracoa to get to the beautiful and charming Malecon. Finally, you can visit Hotel Porto Santo, the place where Admiral Don Christopher Columbus landed and erected the "Cruz de la Parra".