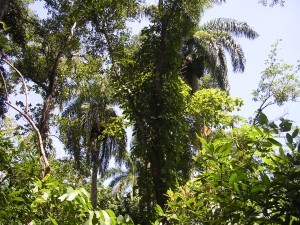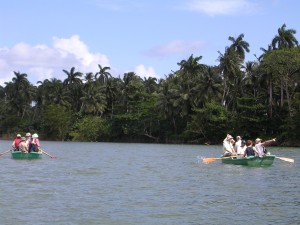 The valley, through which Cuba's biggest river, Rio Toa, meanders, was declared a nature reserve.
On a boat trip on the river you can marvel at the majestic silhouette of the 575 m high El Yunque.
Let us visit a cocoa plantation and discover the traditional process of making chocolate. Try the delicious "Chorote" (chocolate with cocoa, prepared by the local farmers).
On the hike, which is about 2.5 km long, discover the different forms of vegetation and the magnificent landscape. Get to know the country life on the plantations ― and if you have always wanted to know how tropical fruit really tastes, try the fruit offered by the farmers.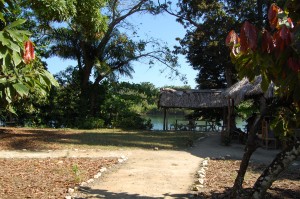 After returning from the hike to the water mouth of El Tibaracion river you can bathe in the river as well as in the sea. Then you return to the hotel.
Movieclip: Rio Toa Finca Esperanza HQ
Important:
Distance from town: 10 km good road
Difficulty: Easy
Duration of trip: 4-5 hours
Distance traveled: 2.5 km