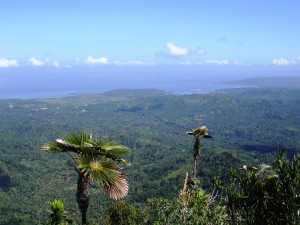 You love the challenge?
Then a hike up mountain El Yunque, in the famous Cuchillas del Toa (biosphere reserve) will be the right thing for you!
The ascent is about 10 km long and the differece in altitude is 575 m.
Enjoy the beautiful, intensive and lush vegetation until you reach the mountain peak. The magnificent, fascinating panorama will reward you for your efforts.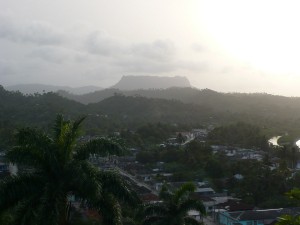 After the descent a break at and in the river Duaba will await you, where the crystal water will refresh and revive you, after a perfect day at the most impressing mountain of Baracoa.
Important:
Distance from town: 12 km (partly on the slope road)
Difficulty: Difficult, steep and slippery
Duration of Tour: 7 hours
Distance traveled: 10 km (2 river crossings)