If you want to travel through Cuba independently, you will have to take a rental car. Problems getting fuel are a matter of the past.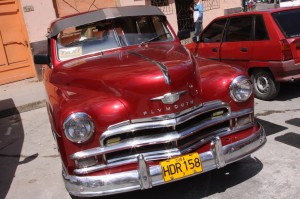 With CUC (Peso Convertible) you will be able to refuel without any problems in all bigger towns. Because of our experience and local contacts we can offer you a great number of rental car services.
We will get the car for you. Just e-mail us where: Santiago de Cuba, Holguin, Baracoa?